All puppies have gone to their forever homes!  Check back in the fall of 2023!
Miniature F1B labradoodles are here! After the first failed attempt, we have success… but only 2 sweet babies. We estimate that they will be around 35 lbs full grown. The daddy is Finley, a 14 lb. miniature poodle, who lives in New Hampshire.  Both are boys: one apricot, one black. They will be ready for their new homes at the beginning of November. Check out Instagram for updated photos, and call Jennifer if interested 615-427-3653.
Here they are at 4 1/2 weeks.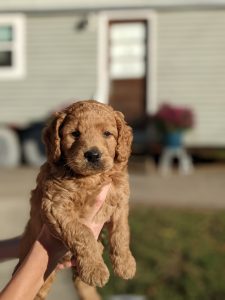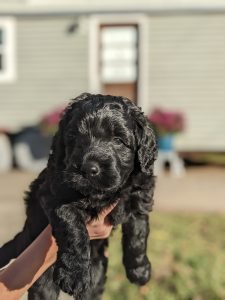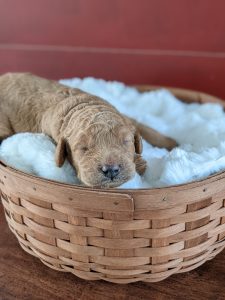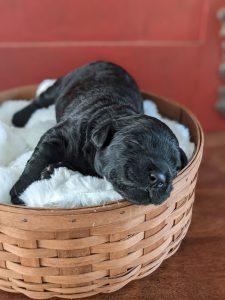 Here they are at 1 week.
*************************************
The 2021 babies have all been sold!  Check back for future litters.
Mindy's 2021 litter is here!  Nine sweet babies! They have already been to the vet and been pronounced healthy and had their dew claws removed.  Six black ones- 4 girls and 2 boys.  Two blonde girls and 1 reddish girl.  Check out our Instagram for updated photos; and if you want to reserve one with a $300 non-refundable deposit, call Jennifer at 615-427-3653. Here are their photos as newborns and at 3 weeks. They will be ready to go to their new homes soon.