After our tiny house moving fiasco last summer, I decided to get on Craigslist and see if there might happen to be a tiny house already in New Hampshire. Amazingly, the first time I looked, I found one! And it was only 11 miles from where I needed it to be! This little gem was tucked away, unused and neglected, in the woods. The owner had had several misadventures in living the tiny house life (we agreed that there is a lot to tiny house living that you don't see on tv), and she was just wanting to be done with it. This is what our house looked like when we found her.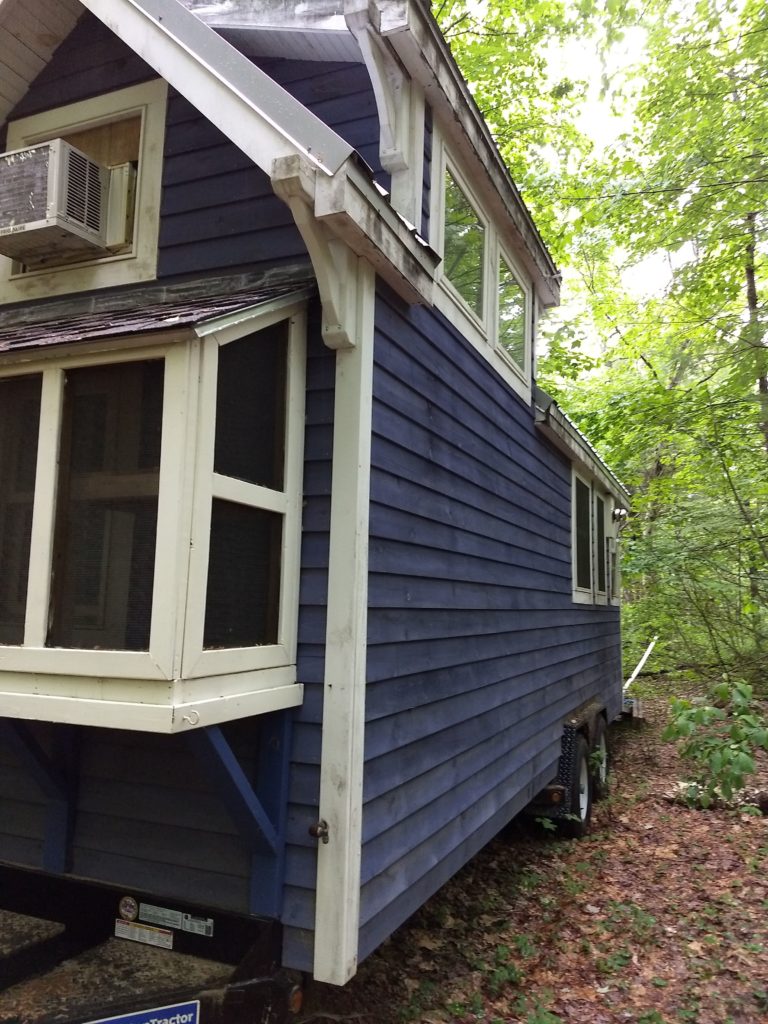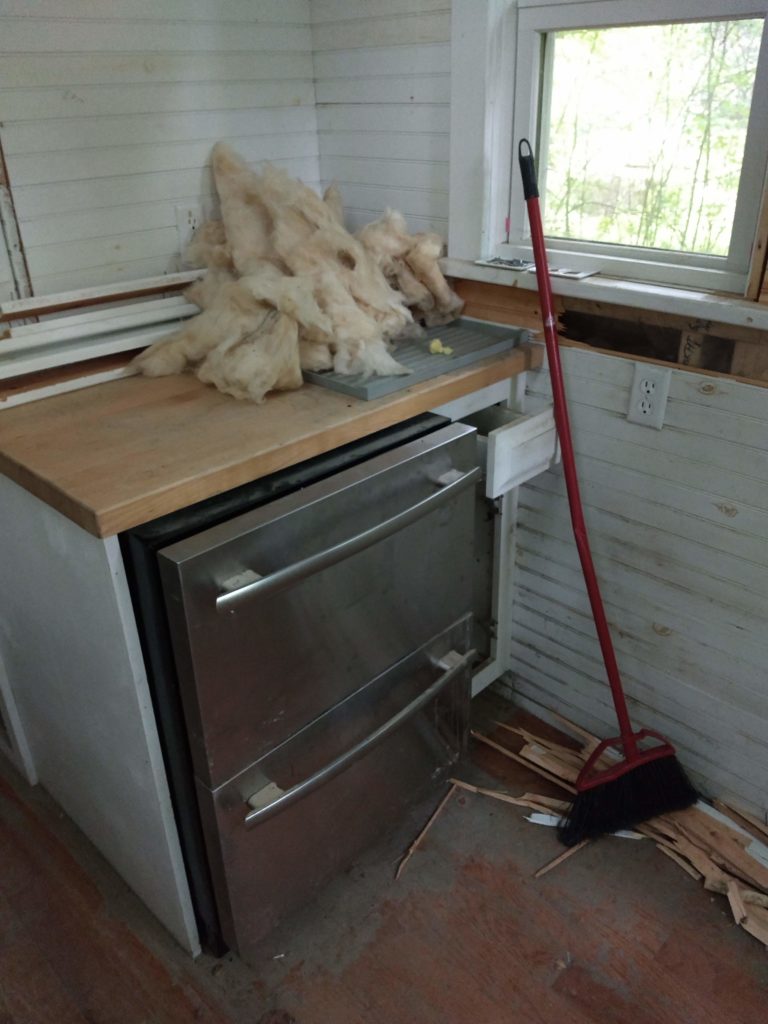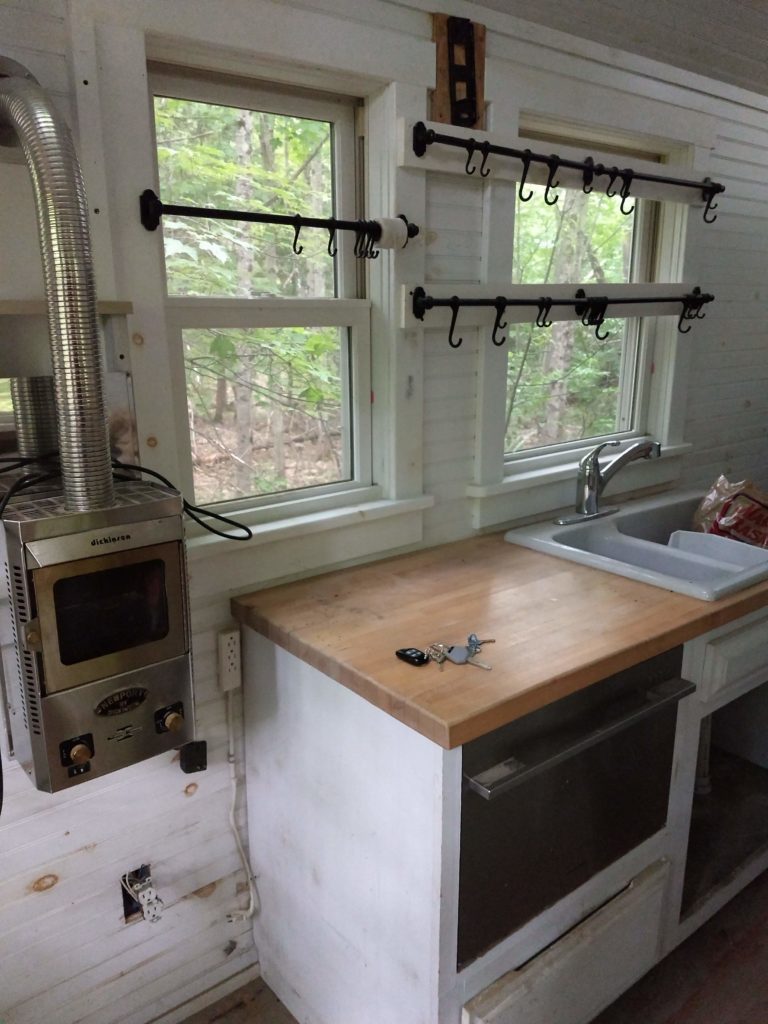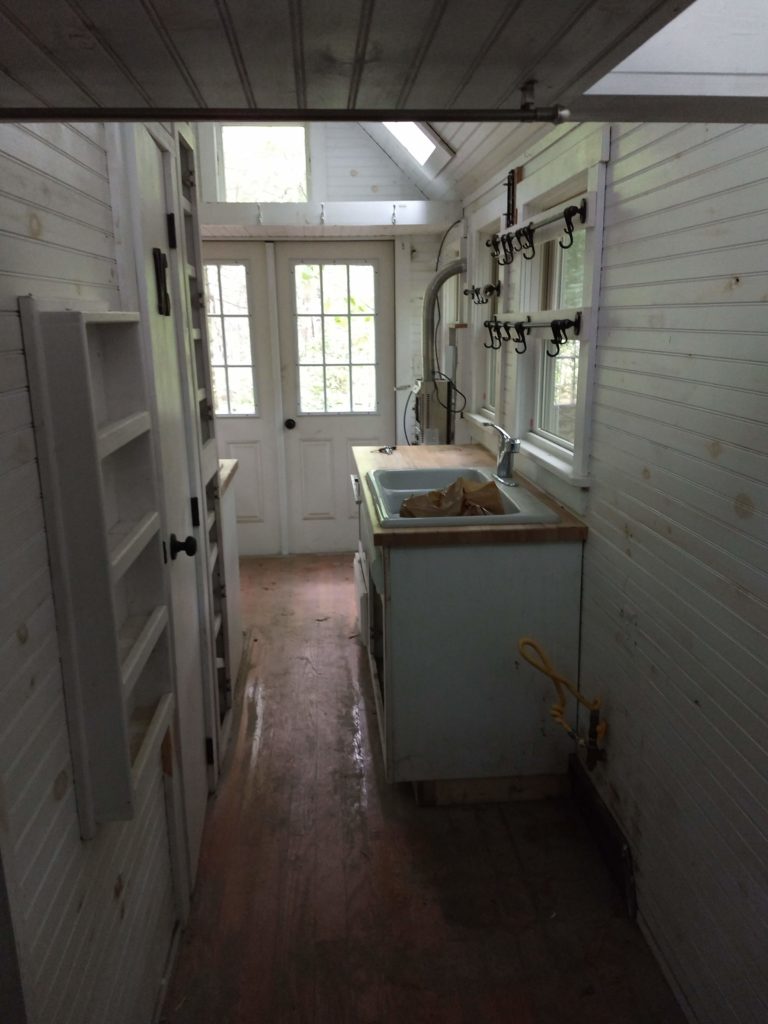 Here in New Hampshire, we have family members with big trucks, so this time moving was no big deal.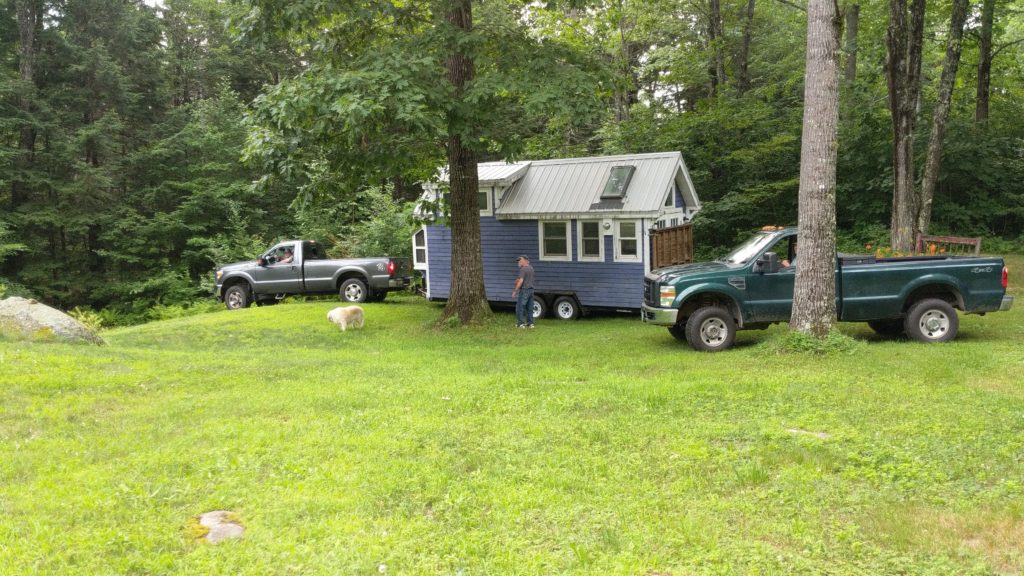 When we pulled her into her spot, she was almost spot-on level. Just like it was meant to be!
Now for the inside…This house was designed for use by one, and it was definitely not laid out how we need it to be. We did a little demo Fixer Upper-style. We knocked down a wall, removed some cabinets, did some repairs and painting, and a lot of cleaning. Now she looks like this.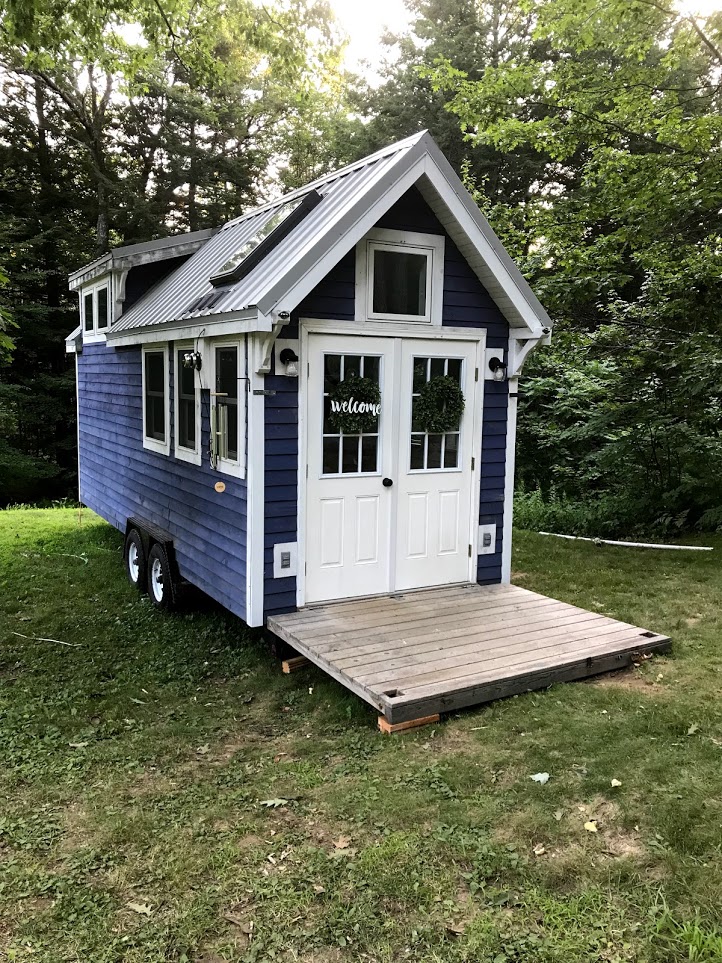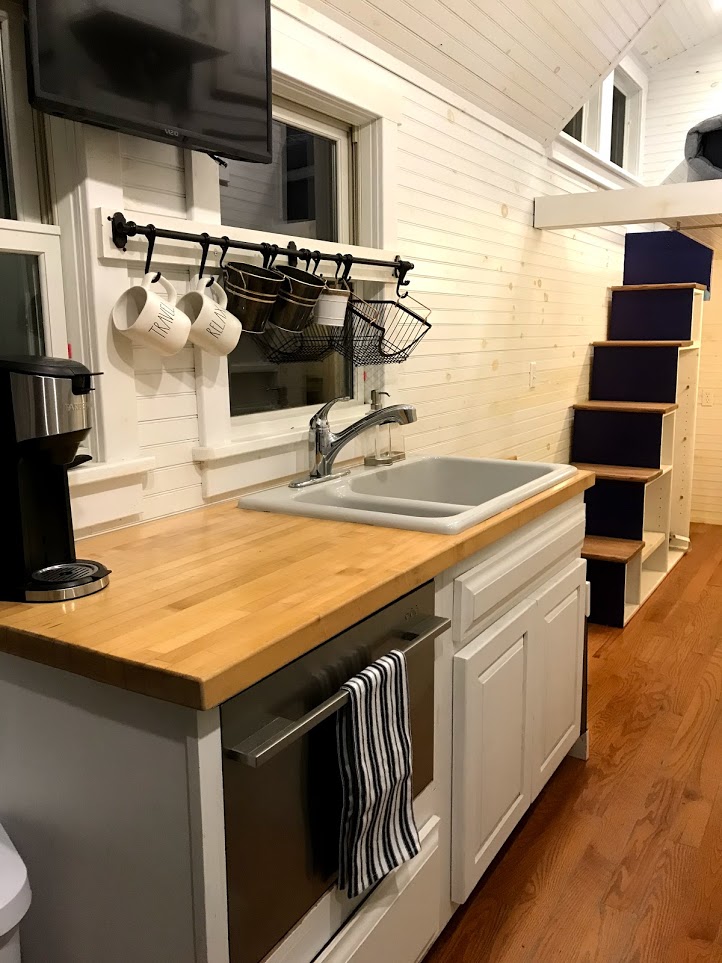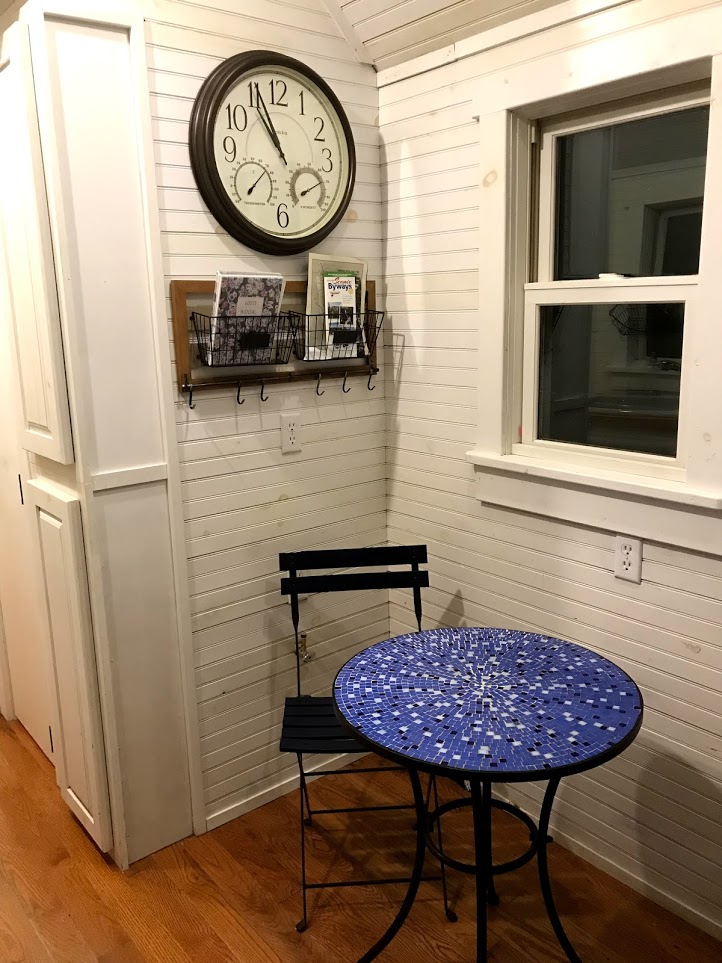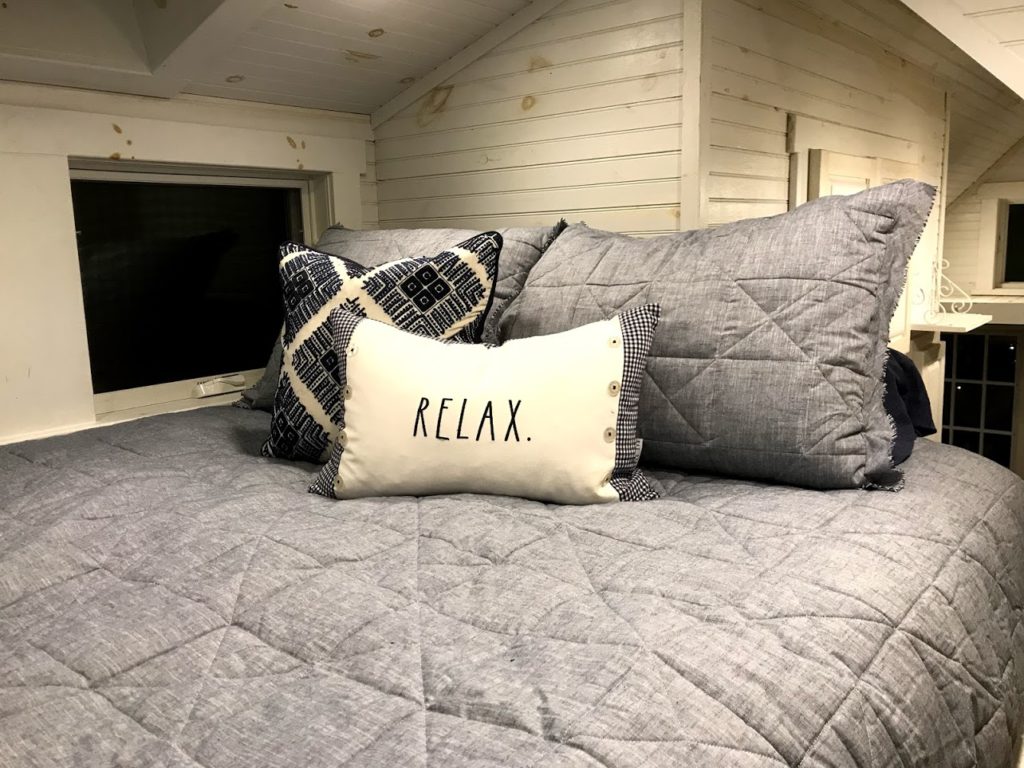 We are so excited to be able to offer our newest tiny house on Airbnb as well. Obviously, the experience will be totally different from our other tiny house because it is a different area and a completely different layout. (I prefer the layout in the tiny house that I designed much better.) But this will still give you the idea of what it is like to live in a tiny house, and this style of tiny house is popular in the tiny house kits available for purchase. If you are ever in central New Hampshire, we would love for you to stay at our newest Little House in the Boro.
*As a side note, to put the cherry on top, we kept the name the same. Our first Little House in the Boro is located in Murfreesboro, TN, and our new tiny house is located on Borough Road. What could be more perfect?